I offer captivating and functional solutions, where curiosity, passion and creativity are the basic ingredients of my designs.
My roots are in Spain my heart is in Australia
Hello! I'm Marion, a graphic designer in Coffs Harbour serving clients from around the world. I studied art, illustration and design in Barcelona, and let this city of design and innovation get right under my skin. It remains an ongoing source of inspiration to this day and this can be seen in my use of bold colours, patterns and lines.
I came to Australia in 2015. I immediately fell in love with the country and its palette of colours and patterns, and established Marion's Design, in Coffs Harbour on the mid-north coast of NSW.
With over 15 years' experience in the industry, I remain passionate about creating designs which tell a story to help bring your vision and goals into being. I understand the importance of designing fresh brands, print designs, book covers and unique illustrations. It is my priority to work closely with you, building strong relationship, taking care of every aspect of the design process while conveying its intended message effectively to capture your target market's attention.
I work with passion and detail because I love what I do!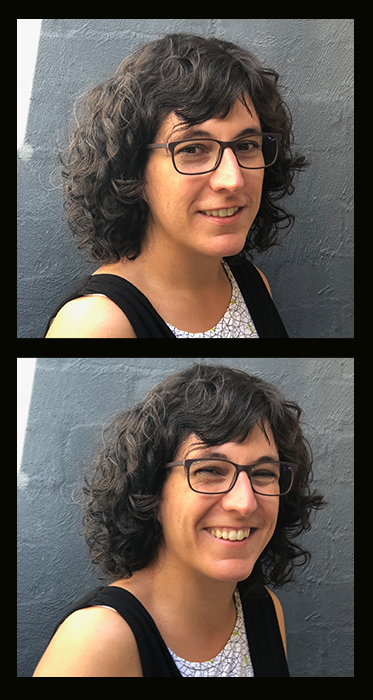 I am dedicated producing highly professional work and my enthusiasm
is contagious
What people are saying...
We were delighted to have Marion design our new logo for our new business name & branding for the new year! From the start, we knew she understood what we wanted and what we were about, due to many probing questions that made us think deeply about the message we wanted to convey. Marion 'hit the nail on the head' with the first option she presented to us - perfect in form, colour & meaning. Marion is a delight to work with and we have full confidence in recommending her to anyone who wants to develop branding that represents their business ideals & philosophy. Thank you Marion for a seamless, enjoyable experience with a great result!
Marion is a pleasure to work with, having done my book cover and some complex branding designs for me (a complicated remit of birds, as seen in my LinkedIn banner). She is very creative, full of great ideas and has great attention to detail. She was patient with what become a complex project and her ability to be focussed on quality designs has meant a really great visual and design outcome in everything she has done for me.
Having no design experience at all, working with Marion was a bless. Her recommendations and explanations were very educative, and gave sense to all the decisions we took together. Her patience was remarkable. She helped me understand that we were not creating just some images, but a full brand identity, which has provided a lot of value to my business. She didn't gave up until we both really understood what my business was about, and how she could better express it through her design. After she created my logo and my website, we have continued working together. She is able to easily show me examples and recommend the best options for each of my projects.
Marion is a fantastic designer and so easy to work with. She listened to my business goals and proposed options to represent my positioning in a way that made so much sense. If you are looking for great quality graphic design, branding or business card design, I highly recommend Mariona at Marion's Design.
Marion brings a fresh and creative energy to graphic design projects. She is talented and enthusiastic and wants the customer to be completely happy with what she offers. She helped me design an oracle card deck and the comments and reviews I have received from customers about the quality of the product are all 5 star. I highly recommend Mariona for any design projects you may have.